This is our gallery of past kittens

Hollymead Silver Minuet
Nominated BIS Best kitten In Group CA show Loughborough. 1st Open BOB at Lincoln. Now living with her beautiful sister and Mum, Nan Bond.
(photo Robert Fox)

Hollymead Tangotothemoon
(now living with Nan Bond at Aristocats Cattery)
"Hollymead Tangotothemoon gained 1st and BOB at Humberside."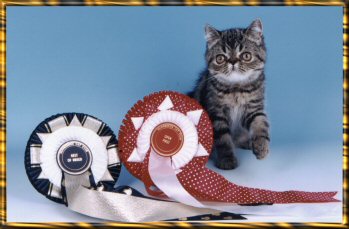 Hollymead Midnite Flamenco
gained excellent 1 at CA show Loughborough

Hollymead Boogie Shoes
Oillily Ice Bluebaby x Jedidiah I'magift
(Black and white smoke)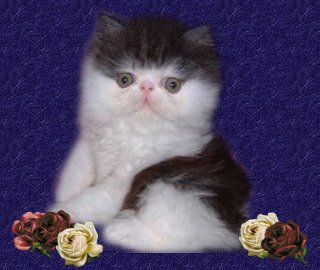 Hollymead Jive Talkin
Oillily Ice Bluebaby x Jedidiah I'magift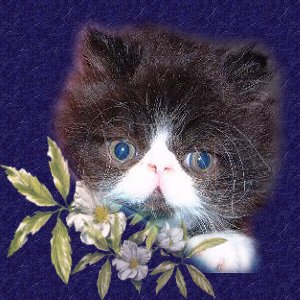 Hollymead Little Miracle
(Ch Jedidiah Calypso X Lilypurr Hot Gossip)
Tortie Tabby and White Exotic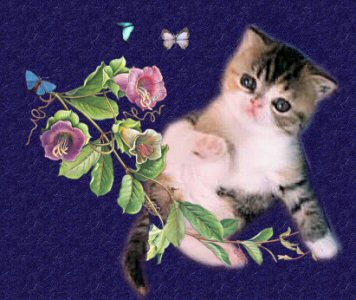 Grand Premier Hollymead Jazz Dancer
Gr Ch Jedidiah Calypso x Jedidiah Imagift
Brown Tabby Exotic Shorthair
Jazz Dancer also has 2 reserve Grands and pcs to his credit.
Gained his Grand Title at The Supreme Show 2006
Congratulations to his lovely owner Debi Flint
photo by Alan Robinson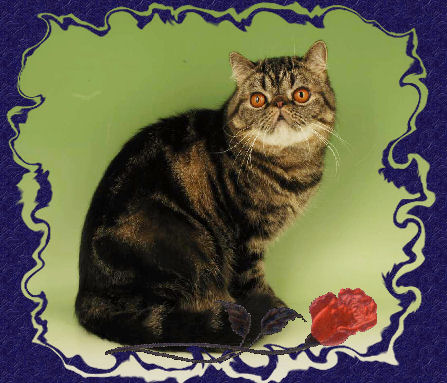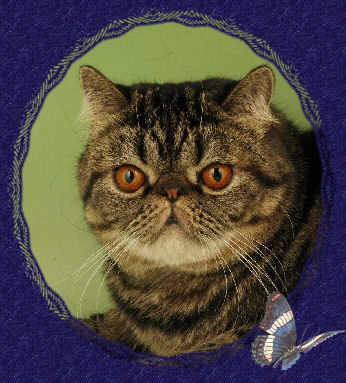 photo by Alan Robinson

Hollymead Silver Rumba
silver tabby variant
Grand Champion Jedidiah Calypso x Jedidiah I'magift
Litter brother to Hollymead Jazz Dancer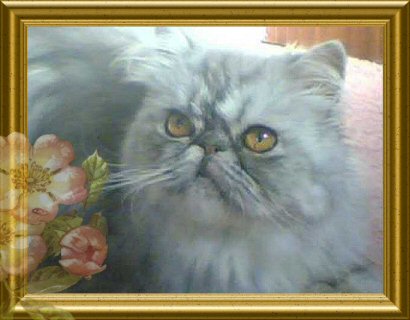 Premier Hollymead Silver Gala
Won his Open class and was awarded BOB
out of 10 kittens at BOB show Milton Keyenes
Sept 2005 and just came 2nd to Jazz in Open class at The Exotic Shorthair Cat Society show 2006
At The Exotic Shorthair Society show Bingo gained his first Grand PC.
At the Croyden show he gained RES Grand and was BOB.
He now has one Grand and two RES Grands to his credit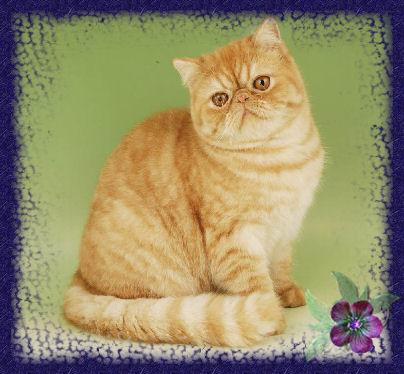 photo by Alan Robinson